Protecting Drivers' Automotive Data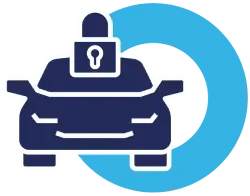 Making the Personal, Aggregate:
converting data to make it usable and valuable
The Otonomo Dynamic Blurring Engine protects driver data. Sophisticated blurring techniques to turn personal data into aggregate data usable and valuable for a diverse range of mobility and auto-adjacent applications and services. We shield drivers' identities while addressing a wide range of use cases, from assisting smart cities with traffic management and HD mapping, to media research.
About the Blurring Engine
Dynamically Safeguard Driver Data
The Dynamic Blurring Engine employs advanced blurring techniques to protect drivers, while preserving the value of automotive data for specific use cases – from road safety and parking to media measurement.
Deliver Higher-Quality Apps and Services
Apps and service providers gain access to valuable data that they can confidently use for bulk services including smart city solutions, parking, congestion management, road hazard identification, and more.
Meet Drivers Expectations
Removing PII from automotive data is not enough to protect driver privacy. The Dynamic Blurring engine goes farther so that drivers enjoy even stronger privacy protection.
Otonomo Dynamic Blurring Engine
Learn more about how the Otonomo Dynamic Blurring Engine works.
Read the Otonomo Driver Pledge
Otonomo is committed to putting privacy first.
Manage Regulatory Compliance
OEMs, other data providers, and data consumers must stay in compliance with privacy regulations such as the European Union's General Data Protection Regulation (GDPR). The Dynamic Blurring Engine makes this much easier.
What Drivers Think about Connected Car Data and Privacy
Read this survey conducted by Otonomo and Edison Research to learn what US drivers think about privacy and car data.
Dynamically Blurred Data for Use in Apps and Services