Continuously Access Up-to-Date Road Sign Data
Let us do the driving.
Get access to accurate information from cars currently on the road.
Access road sign data from the ADAS systems of more than 500,000 passenger vehicles through one simple API. All data is cleansed and normalized, and it's blurred through the Otonomo Blurring Engine. 
| Use Case | Description |
| --- | --- |
| Urban Planning for Smart Cities | Enrich your understanding of traffic flows through urban environments and highways with consistently placed signs. Identify areas with higher accident potential. |
| Mapping Services | Keep critical road information updated, including speed limits and temporary road and speed changes caused by construction work. |
| Driver Alerts | Equip drivers with essential information to keep them safe, embedded within their mapping and navigation services. Use information on dynamic signage to warn them of slowdowns, slippery roads, or ice. |
| Municipal Maintenance | Identify signs that are missing or damaged. Receive alerts that can trigger repair orders. |
| ACEA Neutral Server Initiative | Continuously access the up-to-date, accurate information about signage that autonomous vehicles need to operate safely. |
Get the Road Sign Data Sheet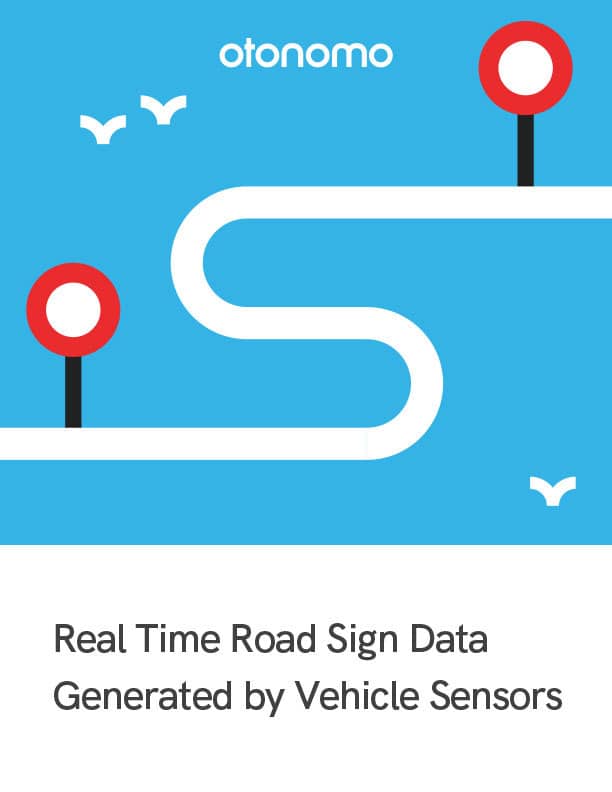 Contact Us to Learn more About Road Sign Data